National Contest Journal
The NCJ, published bimonthly, features articles by top contesters, letters, hints, statistics, scores, NA Sprint and QSO Parties. Whether you're a big gun or small, NCJ provides a valuable source of information on the active world of competitive radio.
Digital NCJ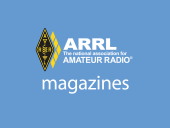 Click HERE to read NCJ and other ARRL publications online!
2023 Issues
2022 Issues
2021 Issues