ARRL Celebrated 100 Years in 2014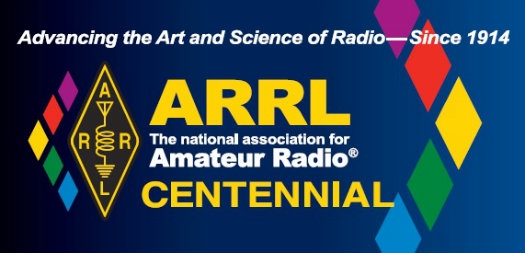 In 2014, ARRL members celebrated 100 years of "Advancing the Art and Science of Radio." Founded in 1914, ARRL is the national association for Amateur Radio in the USA and the largest organization of radio amateurs in the world.
Centennial QSO Party: The ARRL Centennial QSO Party was a year-long (2014) operating event that celebrated hams making contacts.

Participants accumulated points, working new stations and making new friends all over the world.
Second Century Campaign: Find out how you can help contribute to the ARRL Endowment and prepare the organization for its second 100 years.
ARRL Regional Centennial Events
In addition to the National Centennial Convention in July 2014, ARRL designated six regional Centennial Events in 2014:

February 7-9, 2014     Orlando Hamcation—Orlando, Florida
May 16-18, 2014         Dayton Hamvention®—Dayton, Ohio


ARRL @ Hamvention - Program & Activities Guide (PDF)
Event Photos


June 6-8, 2014            SEA-PAC—Seaside, Oregon
June 13-14, 2014        Ham-Com—Plano, Texas
July 17-19, 2014          National Centennial Convention—Hartford, Connecticut
Convention Program Guide (PDF)

August 16-17, 2014     Huntsville Hamfest—Huntsville, Alabama
October 10-12, 2014   Pacificon—Santa Clara, California