ARRL's Eclectic Tech Podcast
Beginning in 2020, the biweekly Eclectic Tech podcast offered news, interviews, and commentary about technology and science -- all with an amateur radio twist!
The podcast series ended with episode 67 on August 25, 2022. However, you can still listen to any of the episodes by browsing this archive.
ARRL's Eclectic Tech podcast was hosted by Steve Ford, WB8IMY, and sponsored by Icom.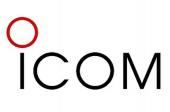 Eclectic Tech Archive
Date

Episode

Topics

January 13, 2022

51

H.P. Friedrichs, AC7ZL, talks about his new book "Marvelous Magnetic Machines" and the joys of "extreme homebrewing."


 January 27, 2022
 52
Sal Defrancesco, K1RGO, discusses his 630-meter receiving loop antenna that was featured in the February issue of QST magazine. Also, a discussion of the new YubiKey Bio password protection device.
 February 10, 2022
53
 Chatting with ARRL Radiosport manager Bart Jahnke, W9JJ, about the 222 MHz band.
 February 24, 2022
54
Barry Feierman, K3UEI, describes using the VARA digital mode with handheld FM transceivers. Also, the end of Google's "Project Loon."
 March 10, 2022
55
A conversation with Dave Slotter, W3DIS, about HamPi -- a free suite of amateur radio software for the Raspberry Pi.
March 24, 2022
56
Everything you wanted to know about circuit simulation software with Steve Allen, KC1SA
April 7, 2022
57
Using WSPR at nano-watt power levels with Carl Nord, WA1KPD
April 21, 2022
58
A conversation with author Nick Tusa, K5EF, about his new book Wes Schum - Amateur Radio's Unsung Hero and the advent of Single Sideband.
May 5, 2022
59
Speaking with ARRL Radiosport Manager Bart Jahnke, W9JJ, about the upcoming ARRL International Digital Contest
May 19, 2022
60
Embedding small binary files within SSTV images: a proposal by Brian Callahan, AD2BA. Also, "lens" antennas for microwaves.
June 2, 2022
61
A Dayton Hamvention 2022 roundup with QST Product Review Editor Pascal Villeneuve, VA2PV
June 16, 2022
62
At Case Western Reserve University, they are exploring innovative applications for Coherent CW. David Kazdan, AD8Y, tells us all about it.
June 30, 2022
63
Solar researcher and ARRL Central Division Director Carl Lutzelschwab, K9LA, discusses the 1859 super flare known as the Carrington Event. Could it happen again during the current solar cycle?
July 14, 2022
64
A discussion with Norm Fusaro, W3IZ, about station downsizing and stealthy antennas.
July 28, 2022
65
Chatting about lightning protection with Ron Block, NR2B
August 11, 2022
66
Discussing VARAC, a new conversational HF digital mode that is gaining in popularity. Also, an innovative antenna for a mission to Europa and beaming power to Earth from orbit.
August 25, 2022
67
Synchronizing clocks with cosmic rays, using graphene to generate electricity, multifrequency vascular antennas, and monitoring VLF atmospheric signals with NASA's Inspire project (

https://theinspireproject.org

).

 

 

| | | |
| --- | --- | --- |
| Date | Episode | Topics |
| January 14, 2021 | | Generating incredible magnetic fields; hunting down noise with ARRL Assistant Laboratory Manager Bob Allison, WB1GCM |
| January 28, 2021 | | A discussion of synchronous AM reception and an interview with Dave Tipping, NZ1J, about a novel approach to fox hunting. |
| February 11, 2021 | |  All about VERY slow CW, better known as QRSS, and a discussion of Virtual Audio Cables |
| February 25, 2021 | | Receiving NOAA weather satellite images using software such as WXtoIMG and NOAA APT. Also, a chat with Nigel Vander Houwen, K7NVH, about using amateur radio aboard rockets and high-altitude balloons. |
| March 11, 2021 | | A discussion with Kristina Collins, KD8OXT, about how amateurs are assisting scientific research during solar eclipses. Check out the HamSCI 2021 workshop here: https://hamsci.org/hamsci2021. |
| March 25, 2021 | | AM is alive and well, as Clark Burgard, N1BCG, describes! |
| April 8, 2021 | | Rediscovering PSK31 and a chat with Phil Salas, AD5X, about Vector Network Analyzers |
| April 22, 2021 | | A discussion about 10 GHz activity with Paul Wade, W1GHZ. Also, the fascinating story of "Trainphone." (Click here to download an image of a Trainphone-equipped locomotive from the 1950s.) |
| May 6, 2021 | | Station troubleshooting with W1AW Station Manager Joe Carcia, NJ1Q |
| May 20, 2021 | | Chatting with Philip Gladstone, N1DQ, the creator of the PSKReporter website, one of the most popular websites among amateur radio digital enthusiasts. |
| June 3, 2021 | | Patrick Stoddard, WD9EWK, brings us up to date on amateur satellites, with some advice for ARRL Field Day as well. |
| June 17, 2021 | | A discussion of the current state of Digital Radio Mondiale, the approaching FCC deadline for analog TV broadcasters, and an interview with John Stanley, K4ERO, about some of the potential down sides of the rise of Cycle 25. |
| July 1, 2021 | 37 | The mysterious "Schumann Resonance," and a discussion with Grant Connell, WD6CNF, about his free Morse decoding application. For all of Grant's software, go to www.hotamateurprograms.com. |
| July 15, 2021 | 38 | Dr Brian Callahan, AD2BA, chats about sending binary data using Morse code. Also, the pros and cons of turning your computer off every night. |
| July 29, 2021 | 39 | "Rediscovering" receive audio filters. A conversation with Bryant Julestrom, KC0ZNG, about his ac dummy load that appeared in the July QST magazine "Hints and Hacks." (Note: Click here to download the corrected Figure 1 schematic.) |
| August 12, 2021 | 40 | Using rockets to measure VLF signals, a new Universal Serial Bus standard, and a chat with Dr Daniel Fay, KG5VBY, about QMESH |
| August 26, 2021 | 41 | A discussion with Lin Holcomb, NI4Y, about his experiments on 8 and 4 meters under a recently issued FCC temporary authorization. |
| September 9, 2021 | 42 | ARRL Laboratory Manager Ed Hare, W1RFI, explains the changes to the FCC RF exposure rules. |
| September 23, 2021 | 43 | A chat with Glen Popiel, KW5GP, about his new book "More Arduino for Amateur Radio." |
| October 7, 2021 | 44 | A discussion with Steve Allen, KC1SA, about the current electronic parts shortages. |
| October 21, 2021 | 45 | Talking about the state of amateur radio television with Jim Andrews, KH6HTV. Also, a new "acoustic dampening screw." |
| November 4, 2021 | 46 | All about Beverage antennas with Ward Silver, N0AX |
| November 18, 2021 | 47 | The latest developments in chlorine battery technology and a chat with ARRL Central Division Director Carl Luetzelschwab, K9LA, about the 1921 Transatlantic Tests. |
| December 2, 2021 | 48 | Discussing the technical aspects of the 1921 Transatlantic Tests with Clark Burgard, N1BCG. |
| December 18, 2021 | 49 | Speaking with Ward Silver, N0AX, about the new edition of Grounding and Bonding, and the importance of station grounding in general |
| December 30, 2021 | 50 | All about ultra-sharp receive filters for multi-transmitter contest stations with Nelson Sollenberger, KA2C. Also, the "mystery" of computer POST beeps. |

| | | |
| --- | --- | --- |
| Date | Episode | Topics |
| February 13, 2020 | 1 | QO-100 satellite, testing handhelds, Raspberry Pi remote, Solar Minimum |
| February 27, 2020 | 2 |  Expensive Macs, Alexa and ham radio, sunspots and whales, HamSci. |
| March 12, 2020 | 3 |  JS8Call, SSTV, arc-fault circuit breakers |
| March 26, 2020 | 4 | Treating Alzheimer's with RF, listening to the Sun, the WOW signal. |
| April 9, 2020 | 5 | A new distance record at 122 GHz, digital meteor scatter; wireless power transfer technolocy. |
| April 23, 2020 | 6 | A discussion of key clicks, and a discussion of artificial intelligence as it might apply to amateur radio contesting. |
| May 7, 2020 | 7 | NCDXF/IARU beacons, HF aeronautical radio, StarLink satellites, "Folding@Home" |
| May 21, 2020 | 8 | 10-meter FM; "hotspots" for D-STAR, DMR, and Yaesu Fusion |
| June 4, 2020 | 9 | CW decoding software, Intermodulation Distortion, Understanding Blockchain |
| June 18, 2020 | 10 | Sporadic E, antenna modeling, computer espionage, spray-on antennas |
| July 2, 2020 | 11 | Shortwave Radiogram, remote receivers, PSKreporter and FT8 |
| July 16, 2020 | 12 | Low frequency activity, and an update on NextGen TV. |
| July 31, 2020 | 13 | Hellschreiber, charging on the fly, the current state of Automatic Link Establishment |
| August 13, 2020 | 14 | Dealing with noise and a chat with David Hodge, N6AN, about his work with the radio astronomy team at CalTech. |
| August 27, 2020 | 15 | Shopping for HF transceivers with Bob Allison, WB1GCM |
| September 10, 2020 | 16 | A discussion about the 222 MHz band with Jon Jones, N0JK. Also advice on shopping for coaxial cable. |
| September 24, 2020 | 17 | Tagging HF digital modes with RSID; discussing the mysteries of Long Delayed Echoes with Bob Allison, WB1GCM |
| October 8, 2020 | 18 | A revolutionary new RF shielding material; storing software in the Arctic; a discussion with Al Rabassa, NW2M, about the importance of fan cooling. |
| October 22, 2020 | 19 | Eavesdropping on radiosondes; a discussion about power supplies with Bob Allison, WB1GCM |
| November 5, 2020 | 20 | A chat with ARRL Emergency Preparedness Director Paul Gilbert, KE5ZW, about the future of amateur radio technology in public service. Also, a new power source using diamonds and nuclear waste. |
| November 19, 2020 | 21 | A novel undersea home for data servers; a chat with Nigel Vander Houwen, K7NVH, about HamWAN networks. |
| December 3, 2020 | 22 | Generating electricity with gravity; a discussion with Bob Allison, WB1GCM, about vintage vs modern transceivers. |
| December 17, 2020 | 23 | 6th generation Mesh networking and a discussion with Joe Carcia, NJ1Q, about the technology in use at W1AW. |
| December 31, 2020 | 24 | Soild-state drive failures; a conversation with Scott Tilley, VE7TIL, about receiving signals from the Mars Reconnaissance Orbiter |